FBNVG8 Headset BinocularThermal Fusion Night Vision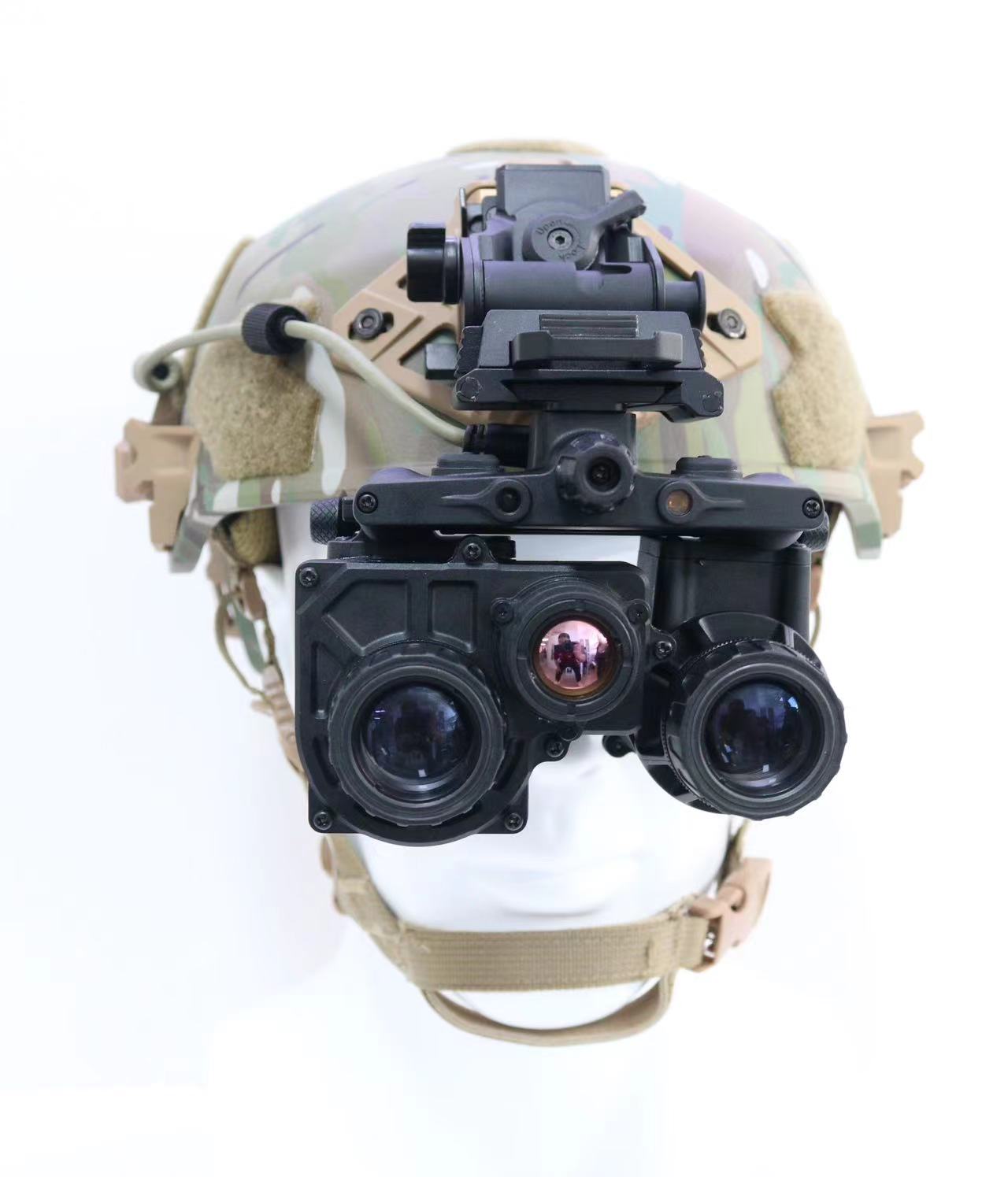 The binocular night vision device with an integrated thermal imaging channel offers image overlay and combines the advantages of both technologies in one device.
Due to the additional thermal imaging channel, objects that stand out from their surroundings on the basis of their temperature can be detected much earlier and without the presence of residual light. With a pure residual light amplifier, it is necessary to switch on an infrared brightener under poor conditions. This makes it very easy to detect the user. This risk is minimized with fusion technology.
Thanks to compass and GPS, it enables the use of AR (augmented reality). This enables an augmented perception of reality. Furthermore, data can be imported into the device and displayed, such as text messages, positions, time or videos.
A picture-in-picture function allows a captured image from an external device, such as a thermal imaging target, to be played back wirelessly into the night vision goggles.
Specification: