Features :
1. Concealment: With binocular design, it is more concealed than ordinary laser night vision devices and not easy to be exposed.
2. Long-distance zooming in day and night monitoring: The camera's optical magnification can reach 32 times, and the automatic auxiliary field of view is illuminated by the invisible laser to realize day and night long-distance monitoring.
3. See-through the car window (100-150 meters) observation: the laser spot size is adjustable. It can see through the solar film of the care window to find the suspects in the car or take the evidence of the suspects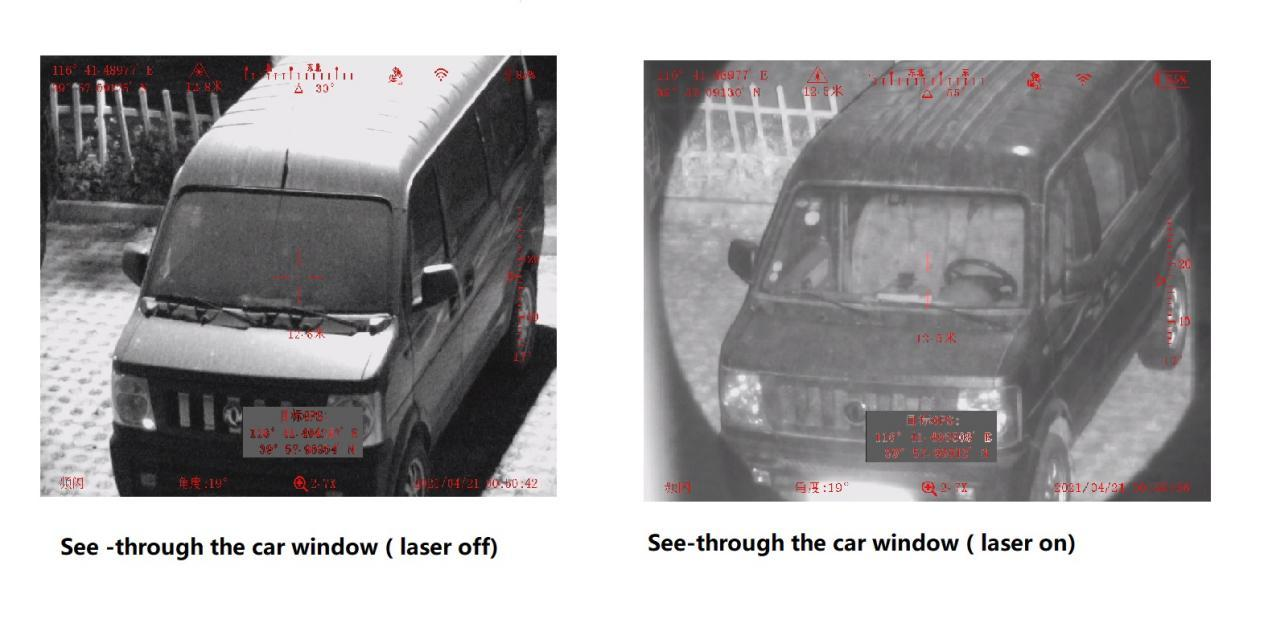 4. Sniper detection : Use the principle that the laser will be reflected back by the lens of the riflescope, the sniper can be detected and alarmed. The white spot in the window is the detected riflescope.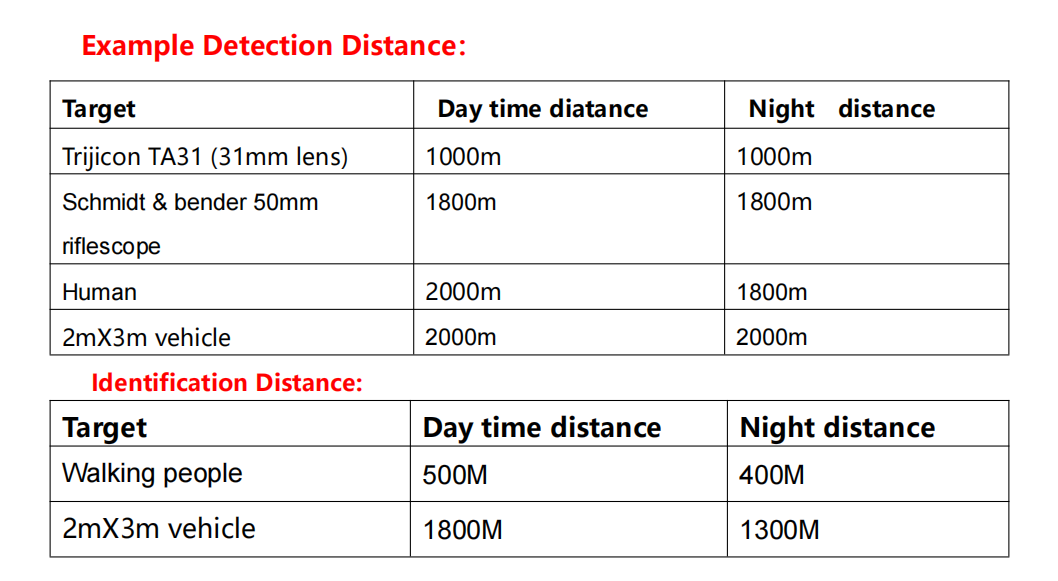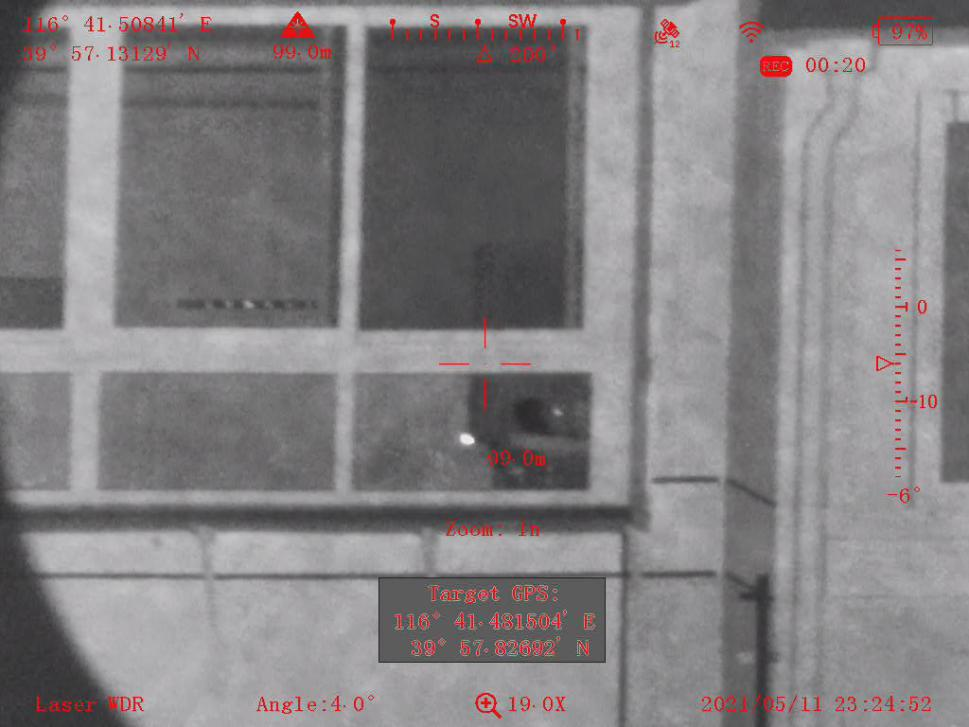 5. Positioning function: With built-in electronic compass and GPS, it can display the coordinates of the user and targets by GPS and laser rangefinder.
6. Evidence and transmission functions: Both photos and videos, can be transferred in real time by WIFI.Both photos and videos can be recorded to work as evidence.
7. Synchronization function: the laser and the camera are automatically synchronized, to focus and capture moving targets.
8. Built-in laser rangefinder, different laser range moduel can be built in for different distance purpose. The white spot is detected rifle scope hidden in the woods ( 912 m).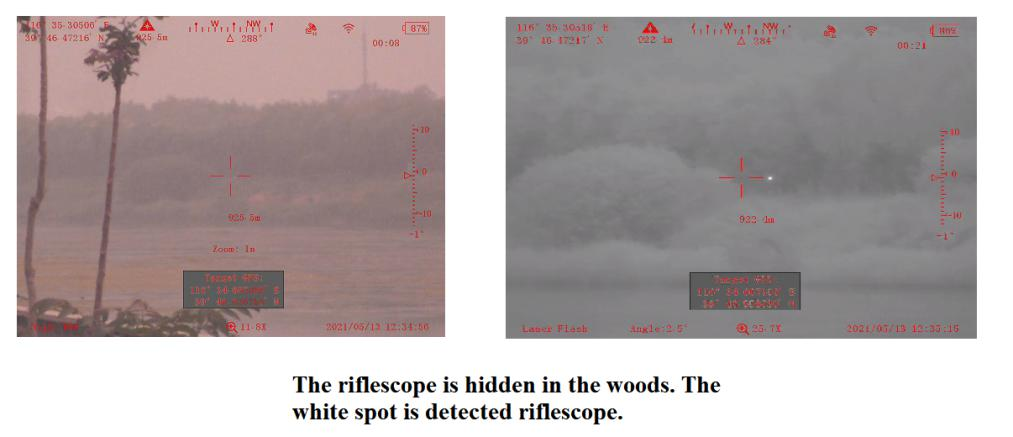 9. Optional Built-in green laser pointer for Jamming and Blinding the sniper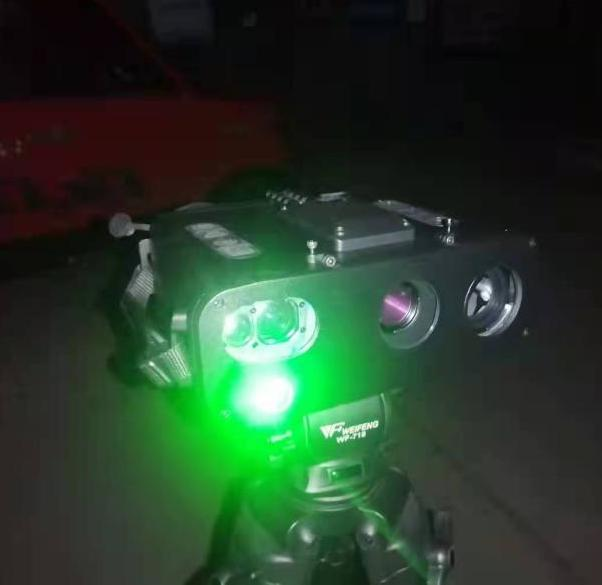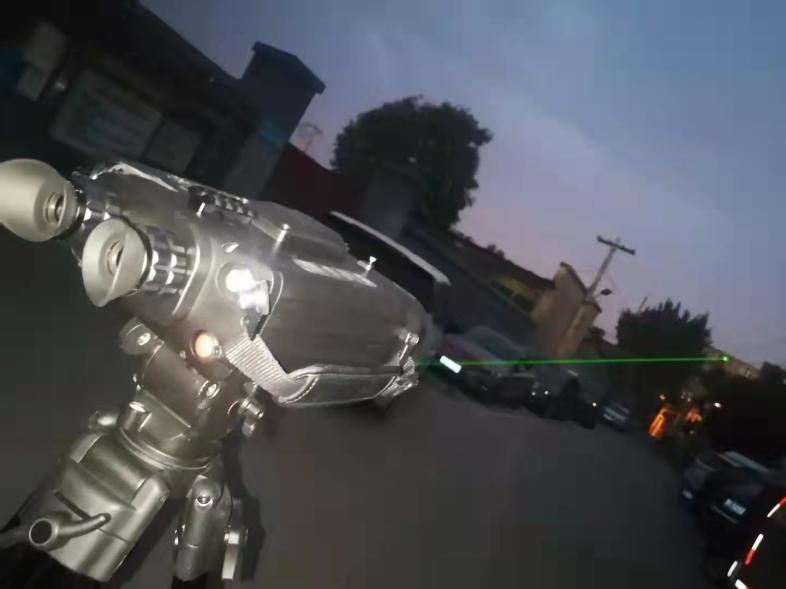 Specifications :