Feature:
Light weight, compact; WIFI connection for remote view;
Pocket size for easy carry; 25mm, 35mm lens;
HD image quality; video out; 128 GB storage for Picure and video;
Hot Target Tracking; LED light; Low power red-dot pointer: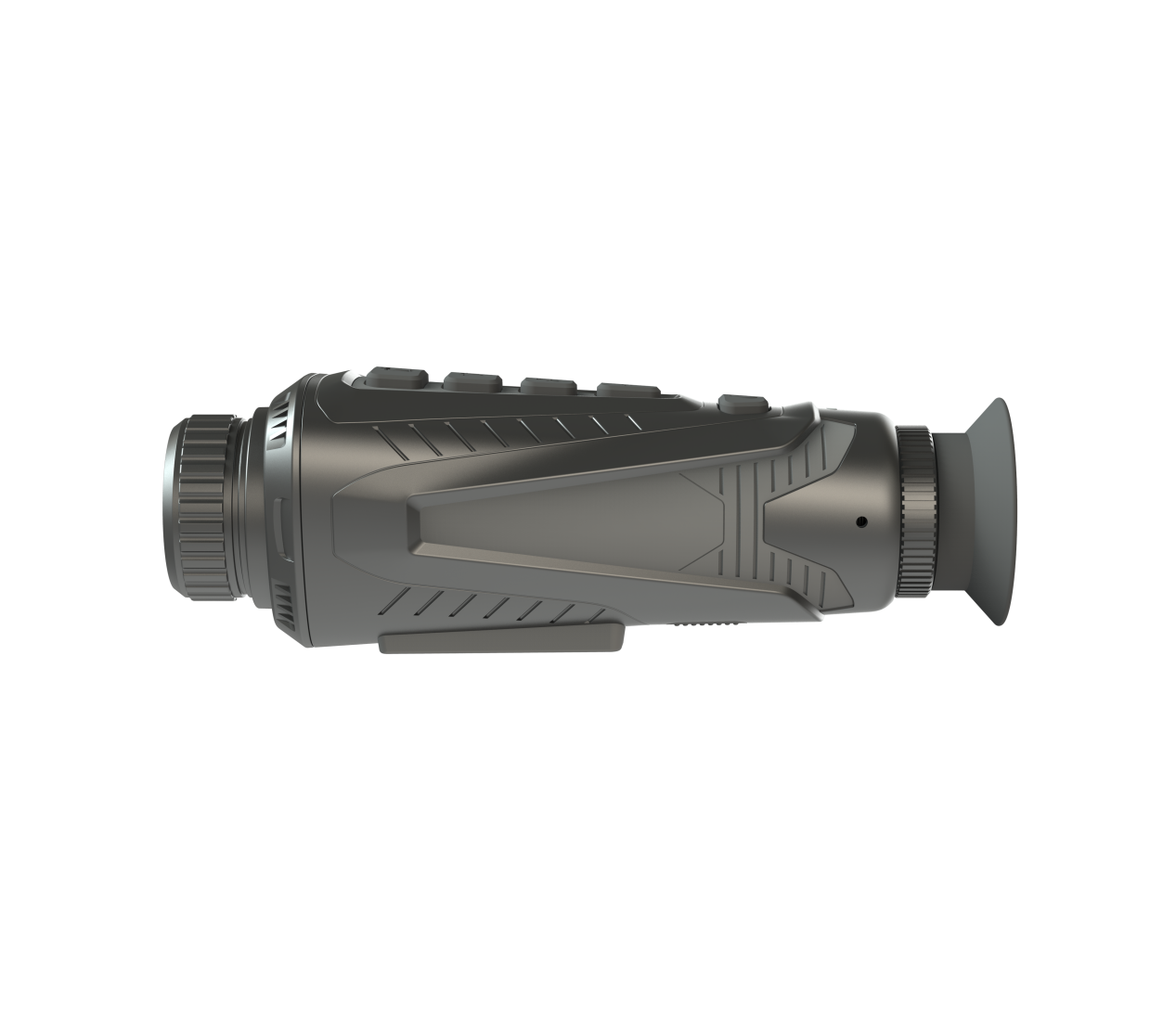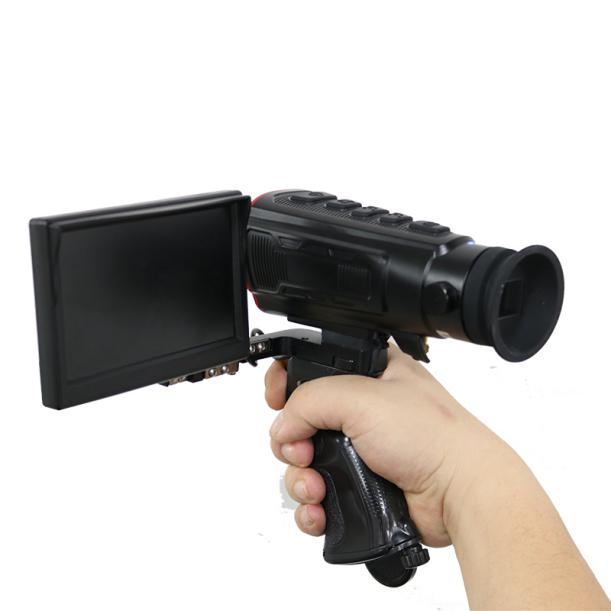 Specification:
1. Detector type: uncooled
2. Resolution: 384x288
3. Pitch: 17um
4. Frequency: 50Hz
5. Spectrum: 8um-14um
6. Thermal sensitivity: <40mk
7. Infrared lens focus length: 25mm, 35mm,
8. Lens adjustment: Manual focus and clarity adjustment
9. IR lens field: 14.9°x11.2°; 10.7°x8.0°
10. Display: LCOS / 1280x960, 10.16mm (0.40 ")
11. Image processing: heterogeneous correction, image smoothing function, image detail enhancement, Digital filter noise reduction
12. Image detail mode: 5 image edge adjustment (0-4), or 5 image,Detail adjustment (0-4)
13. Zoom: 2x, 4x
14. Brightness adjustment: 10-setting brightness adjustment (0-9)
15. Contrast adjustment: 10-setting contrast adjustment (0-9)
16. Palette: 6 types of color palette, rainbow, hot metal, white hot, black hot, yellow saturated, bird-watching mode
17. Hot tracking: Select to turn the hotspot tracking feature on or off.
18. Picture in picture: yes
19. WIFI: yes
20. Laser function: on, off
21. LED lamp function: on, off
22. Standby function
23. Video output: on, off
24. Distance (25mm lens)
| | | | |
| --- | --- | --- | --- |
| Target | Human | Wild boar | Vehicle |
| Detection distance | 1667 meters | 1471 m | 2501 m |
| Identification distance | 471 meters | 367 m | 626 m |
25. Distance (35mm lens)
| | | | |
| --- | --- | --- | --- |
| Target | Human | Wild boar | Vehicle |
| Detection distance | 2334 meters | 2059 m | 3501 m |
| Identification distance | 584 meters | 514 m | 876 m |
26. Storage capacity: 128G
27. Image type: JPG
28. USB:Type-C
29. Battery model: 18650 Panasonic lithium battery 3200mAH
30. Working hours: 5 hours
31. Automatic shutdown time: 40 minutes
32. Protection level: IP65
33. Weight: 503 g
34. Product size: 189x67x67 mm (25mm focal length)
35. Operating temperature: 0℃ to 45℃
36. Storage temperature:, -20℃ to 60℃
37. Power consumption: 2.0W